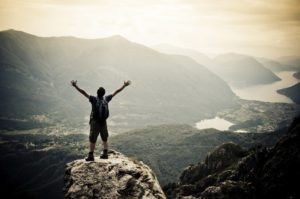 Our mission at EagleStaff Financial Group is to provide holistic wealth management.  We use a comprehensive financial planning approach to help our clients manage their investments, preserve their life savings, provide them with predictable lifetime income, minimize taxes and plan for the transition of their legacy to the next generation.  We strive to build lasting relationships with our clients through trust, respect, and sound character by giving objective financial advice and creating sound financial strategies.
We understand that achieving your financial goals may take more than money.  It requires planning, a long-term vision, and investment know-how.  Our team of financial professionals have the ability to see things from different perspectives.  We understand that we cannot accurately predict the market on a consistent basis, but we do feel there are some things that we can control—one being tax management.  We stress the importance of tax planning and implementing sound tax efficient strategies into our financial plans. We feel that with diligent planning and timing there are tax-saving opportunities for our clients.  Our planning strategies look closely at our client's tax situations so that we are able to proactively capitalize on these opportunities. 
Our name stems from a highly honored and sacred symbol of the Aboriginal culture, the eagle staff. In many respects comparable to a national flag, the eagle staff is commonly comprised of a shepherd's staff dressed with important symbols such as eagle feathers representing a tribe's pride, history, and values.  We created the name EagleStaff with that same principle—a representation of our culture, principles, and core values.  Your financial situation involves a wide breadth of important factors that must be considered.  Our holistic wealth management approach pairs these factors with your goals and values creating a financial plan that serves as your principal guide to your financial future.
We want to be your trusted advisor.
EagleStaff Financial Group
407 S. Elson
Kirksville, Missouri 63501
P: (660) 665-8343
F: (660) 627-1040
E: info@esadvisor.com
EagleStaff Financial Group